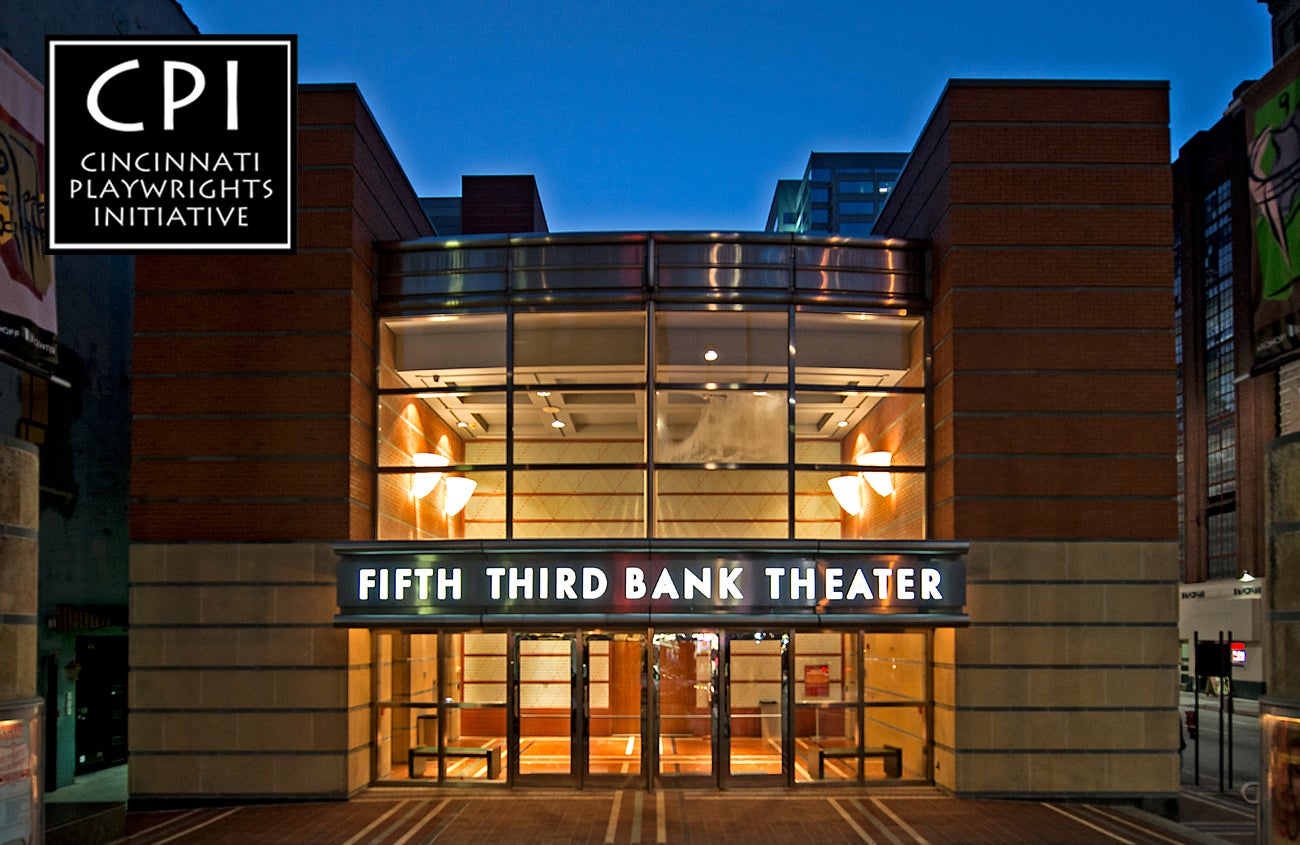 2022-2023 CPI New Voices Series Subscription
CINCINNATI PLAYWRIGHTS INITIATIVE (CPI)
Date

2023-23 NEW VOICES SERIES

Venue

Aronoff Center

Location

Fifth Third Bank Theater

Ticket Prices

Season Subscription
$50.00
Single Tickets
$10.00
Lovefest 2
$14.00

Availability

On Sale Now
Event Details
Cincinnati Playwrights Initiative's 2022-2023 New Voices Season includes six staged-reading performances that are written by local CPI artists. Each performance includes a talkback session to gain audience feedback that will help the playwrights improve their work.
All readings are performed in the Aronoff Center's Fifth Third Bank Theater.
---
The Car Ride by Michael Defrancesco
October 11, 2022 – 7:30 PM
The Car Ride is about a couple taking a trip when suddenly a woman jumps into the back seat of the car. The ensuing journey will have an indelible impact on their lives.
Not Just Cousins by Susan Medure Decatur
November 15, 2022 – 7:30 PM
A fictionalized memoir inspired by the lives of two small-town, teenage girls in the "sexy seventies." As these close-knit cousins grapple with how to break out of their working-class lives, we watch them grow into fearless females navigating the balance between career and family, while remaining true to themselves and each other until fate steps in.
The Cost of Living by David Hughes
January 10, 2023 – 7:30 PM
An exotic dancer and a drug dealer try to forge a "normal" relationship as the city where they live collapses with protests and looting after a police officer shoots an unarmed man. Based on the true story of Timothy Thomas's death in Cincinnati in 2001.
Lovefest 2
An evening of eight romantic short plays in celebration of the American Heart Association's centennial fundraiser
February 14, 2023 – 7:30 PM
Plays and playwrights will be announced at a later date.
Synapse by Mary Beringer
March 14, 2023 – 7:30 PM
When Mrs. Brown's husband disappears, she gets an offer from his employer – a technology company that can put Mr. Brown's brain into the body of a willing participant, essentially bringing him back to life. Mrs. Brown agrees, but she may come to regret that decision.
Symone with a Y by Roger Collins
April 4, 2023 – 7:30 PM
Symone Edwards, an African American woman diagnosed with "unexplained infertility," hopes to publish a children's book with her friend and book illustrator who has recently become pregnant. The fact that the women met at an infertility clinic makes their contrary circumstances all the more challenging for Symone. As disappointments mount and childhood wounds resurface, Symone is driven to the brink of her ability to cope.