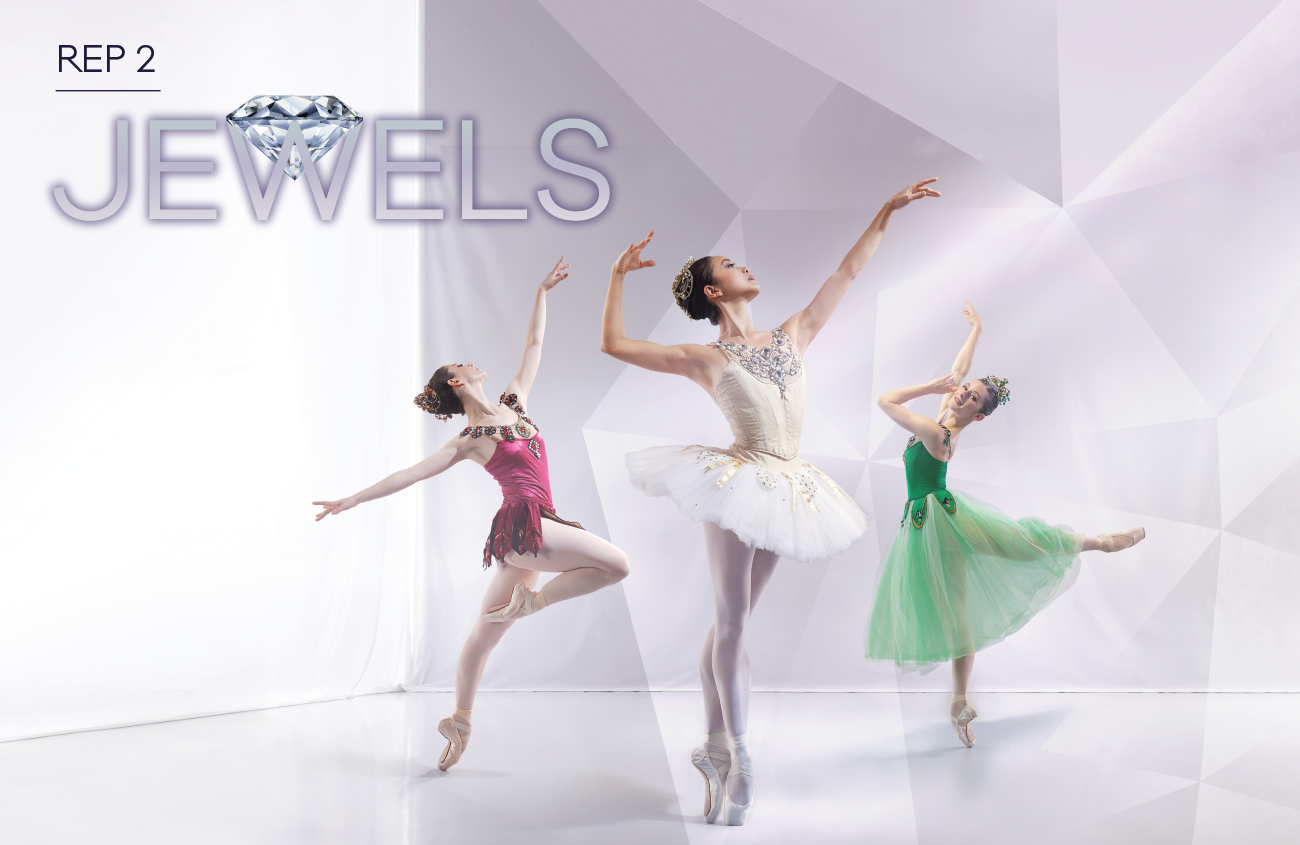 Jewels
Event Details
Cincinnati Ballet presents Rep—2, George Balanchine's masterpiece Jewels has been called the first full-length abstract ballet, and since its premiere in 1967, has remained one of Balanchine's most-loved works.

The work is inspired by the artistry of jewelry designer Claude Arpels. The ballet is presented in three acts, distinctive in mood with music performed by the Cincinnati Symphony Orchestra. Emeralds, the first section, evokes the 19th century dances of French Romantics and features the music of Fauré. Rubies is contemporary, witty and fiery, presenting great contrast to the first act and is a tribute to the collaboration of Balanchine and Stravinsky.

Diamonds recalls the grandeur of Imperial Russia where Balanchine grew up and trained. The act is the most majestic of the three and is more purely classical, utilizing music from Tchaikovsky's Symphony No. 3.