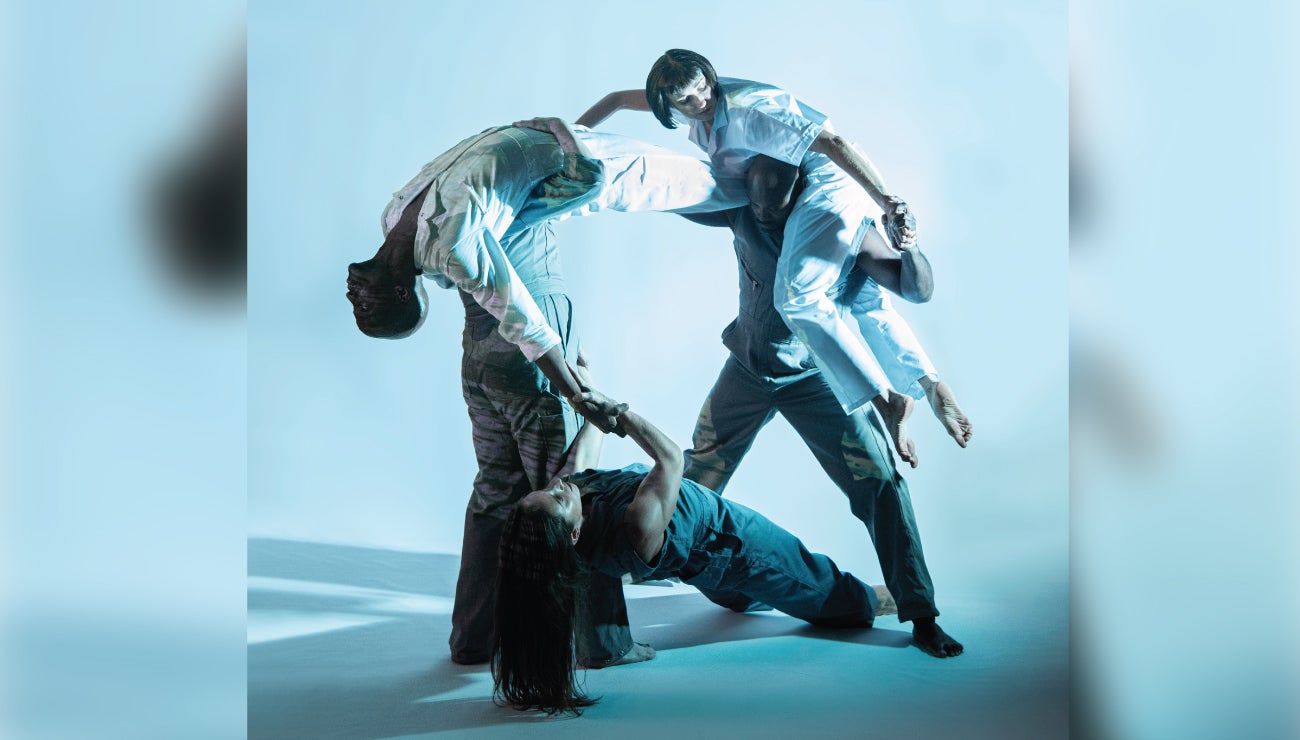 The Seldoms **POSTPONED**
Presented by Contemporary Dance Theater
Dates

Apr

3 - 4

, 2020

Venue

Aronoff Center

Location

Jarson-Kaplan Theater

Ticket Prices

$ 30.50 - $ 26.00 Adult
$ 26.00 Senior
$ 21.50 Student

Early Bird discount available through December 26

Company

Contemporary Dance Theater
The Seldoms **POSTPONED**
Presented by Contemporary Dance Theater
PLEASE NOTE: THIS EVENT IS BEING RESCHEDULED - DATE TBA
Floe, The Seldoms' new dance-theater work about the climate crisis made in collaboration with playwright Seth Bockley, is about warming oceans, the vanishing of Arctic ice, oil extraction, and madness and delusion. The artists navigate this complex topic by weaving together multiple references to modern delusions: the theories of flat earth conspirators, contemporary climate change denialists, and the ill-fated whalers of Hermann Melville's Moby Dick. They draw a link between the 19th c. whaling and the modern-day fossil fuel industries, both unsustainable exploitations of natural resources.
The performance, by turns irreverent and elegiac, embodies the fragmentation of our global conversation on climate change as it veers from anti-science conspiracy theories to the very real impacts of global warming on communities from the Gulf Coast to the Arctic Circle. Floe centers around a portrayal of the Earth itself — ice, water, and land — and our interwoven humanity — the people making our planet less hospitable, the people victimized by a changing earth — in short, all of us.
Visual design includes projection of images from a changing Arctic and a flooded Houston upon two massive inflatable 'icebergs' created by long-time collaborator, visual artist Bob Faust.
Sound design by Mikhail Fiksel includes voices from the Arctic region to the Gulf of Mexico, the latter recorded in interviews with civilian rescuers and flood survivors of Hurricane Harvey, during The Seldoms' research residency in Houston.
Choreography and direction by Carrie Hanson; costume design by Jeff Hancock; projection design by Liviu Pasare; lighting design by Julie E. Ballard; performance by The Seldoms ensemble: Solomon Bowser, Philip Elson, Sarah Gonsiorowski, Damon D. Green, Maggie Vannucci
Q&A AFTER THE SHOW
Join us after the Saturday night show for a Q & A time with the company and choreographer to find out more about the performance you just saw.
Share