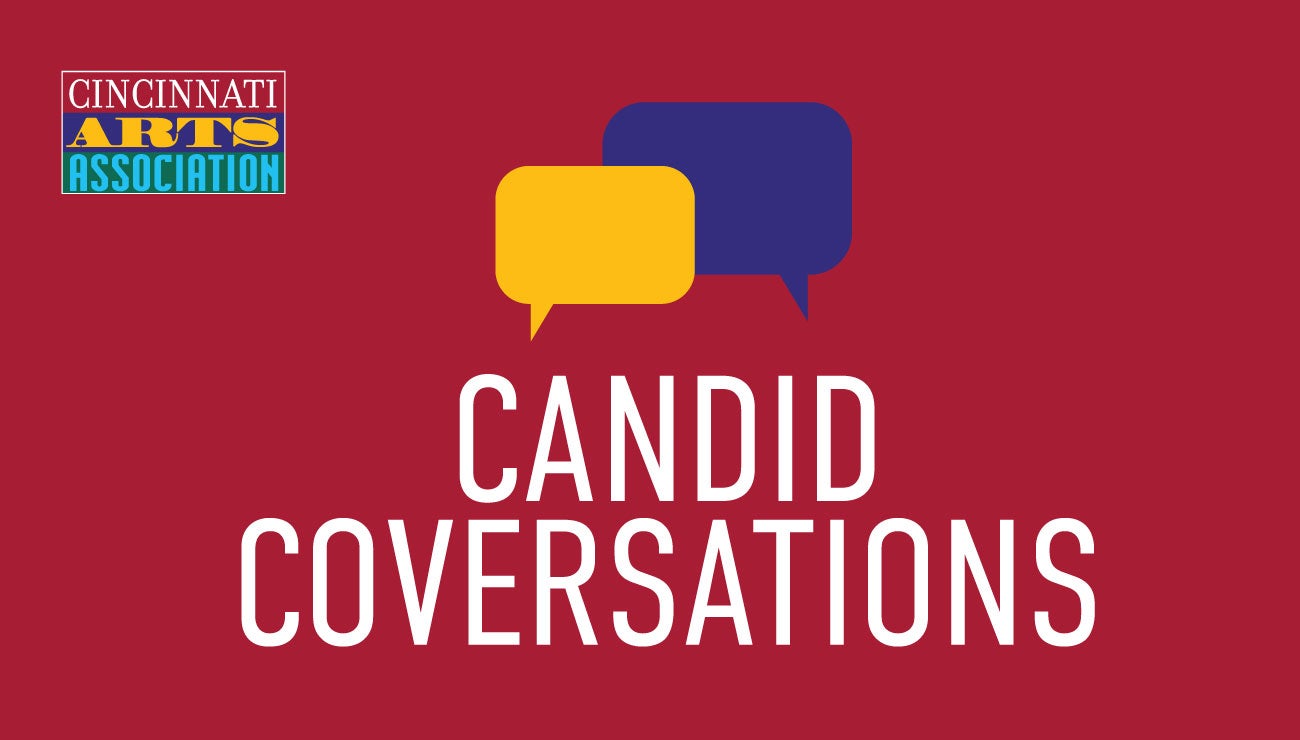 Candid Conversations - Lena: A Moment with a Lady
Presented by the Cincinnati Arts Association
Ticket Office
(513) 621-ARTS [2787]
Promo Code
Date

Mar

24

, 2021

Time

7:30PM

Venue

Virtual

Location

Virtual

Availability

Buy Tickets

Ticket Prices

$6.00 Performance or Conversation
$10.00 Both
Candid Conversations - Lena: A Moment with a Lady
Presented by the Cincinnati Arts Association
Join national and local artists in intriguing discussions about the impact of their work on social justice, community wellbeing, and equity. Candid Conversations is an opportunity to start a dialogue concerning the effects of racism on artists of color and arts communities as a whole, as well as the journey toward change.
Our first Candid Conversation will feature the star of Lena: A Moment with a Lady, Syndee Winters, who will be joined by local artists for a special online discussion about passing along legends of change to new generations; the value and importance of teaching a broad, truthful history; and what the panel members believe needs to change to increase the awareness of the contributions of artists of color.
The Candid Conversation moderator is Marvel Gentry Harmon – Founder and President, Arts Management and Marketing; United States Commercial Account Executive, WINT-Water Intelligence; Member, Cincinnati Arts Association's Building Diverse Audience Advisory Committee (BDAAC).
The local artists, arts educators, and arts administrators joining the Candid Conversation with Syndee Winters include:
Lena: A Moment with a Lady – streaming March 11-24
Keeping the legacy of African Americans in history alive, Lena: A Moment With a Lady transports us back in time to relish and rediscover the life of the one and only Lena Horne, played by Broadway-star Syndee Winters in a virtual one-woman show. Learn More
These virtual events may be purchased separately at $6.00 each, or in combination for $10.00.
THANK YOU TO OUR GENEROUS SPONSORS
Ameritas, ArtsWave, Fifth Third Bank,
Greater Cincinnati and Northern Kentucky Honda Dealers,
Procter & Gamble Fund, St. Gregory Group, TriHealth
Share