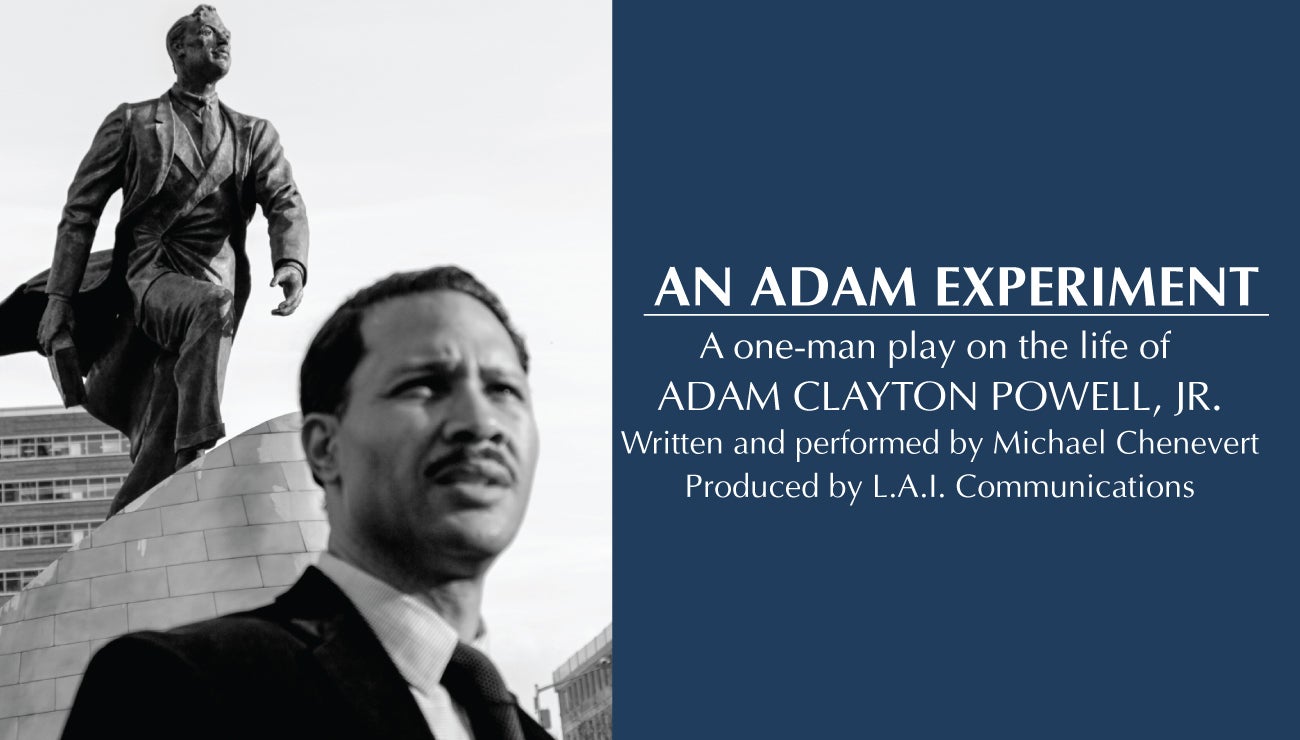 Aronoff Center
An Adam Experiment: A One-Man Play on the Life of Adam Clayton Powell, Jr.
Presented by Cincinnati Arts Association
Date

Mar

1

, 2019

Venue

Aronoff Center

Location

Jarson-Kaplan Theater

Ticket Prices

$ 25.00
$ 15.00 Students/Educators

Availability

On Sale Now

Seating Chart

View Seating Chart
Event Details
An Adam Experiment is a one-man play that explores a day in the life of Adam Clayton Powell, Jr., a pioneering crusader for justice during the Civil Rights movement and member of the U.S. House of Representatives. This play touches on Adam's fight for equality for African Americans as well as struggles in his personal life. Adam Clayton Powell, Jr. comes to life through the incredible performance by Michael Chenevert and focuses on a specific day where he is dealing with an angry country due to integration and his wife confronting him about the future of their marriage.
The Adam Experiment contains mature subject matter and sexual content.