SchoolTime Performances are postponed!
Monday, April 6, 2020 performance of Mayhem Poets and the April 8, 9, & 14, 2020 performances of Dragons Love Tacos have been postponed.
The Cincinnati Arts Association's (CAA) Education Department is committed to the health and safety of everyone at the Aronoff Center and Music Hall. This is our top priority. Therefore, we have determined to err on the side of the safety and health of our young guests and staff as it pertains to the performances of Mayhem Poets and Dragons Love Tacos. We will continue to seriously monitor the global COVID-19 (Coronavirus) situation, and receive updates from the State of Ohio, The City of Cincinnati and the Centers for Disease Control.
---
SchoolTime Performances
All information is subject to change.
Presented at the Aronoff Center for the Arts and Music Hall, SchoolTime offers programs that entertain, educate, and support academic curriculum. For additional information, contact the CAA Education & Community Relations Department at (513) 977-4116 or [email protected].
Please review the SchoolTime order information before submitting an order form.
All performances are 45-60 minutes unless stated otherwise.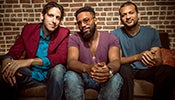 Aronoff Center
Grades 5-8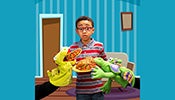 Aronoff Center
Grades PS-3