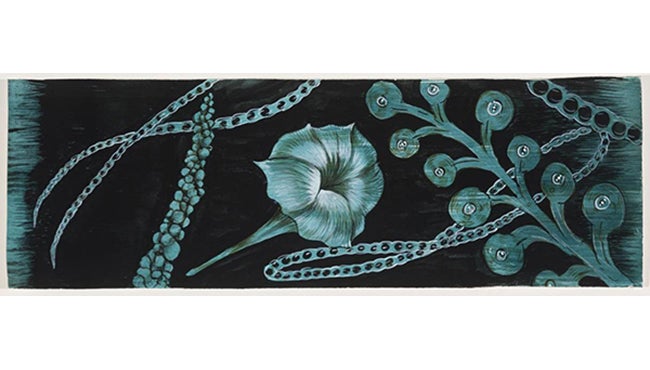 Feb. 10–Apr. 2, 2017

Weston Art Gallery

East Gallery
SEASON SPONSOR(S):
Dee and Tom Stegman
EXHIBITION SPONSOR(S):
Barbara and Gates Moss
Kate Kern: Calling
CINCINNATI, Ohio—On Friday, February 10, from 6 to 8 p.m., the Cincinnati Arts Association's Alice F. and Harris K. Weston Art Gallery in the Aronoff Center for the Arts will open three new exhibitions: The Wired, a group exhibition of contemporary sculpture and installation works curated by newcomer C. M. Turner; The Thread in the River, a photographic journal by Jane Alden Stevens that documents her family's evolutionary development; and Calling, an installation, new series of drawings, and animation by Kate Kern that examine the natural world through science and religious belief. (See separate press releases for the concurrent The Wired and Jane Alden Stevens exhibitions.)
In Calling, Kate Kern (Cincinnati, OH) presents a new immersive installation and recent drawings that continue her exploration of the seen and unseen—juxtaposing real and imagined images of the natural world often inspired by scientific drawings and diagrams and with references to the world of human religious belief. Calling highlights Kern's exquisite drawings in several forms: distinctively framed original works on paper, large-scale reproductions applied directly to the wall and floor, and as moving images in a new animated short The Night is Dark and the House is Dark.
Kate Kern is a visual artist who makes drawings, artists' books, and installations. She earned a bachelor of fine arts from the University of Dayton in 1979 and a master of fine arts in drawing from the University of Cincinnati's – College of Design, Architecture, Art and Planning in 1981. She has been the recipient of grants from the City of Cincinnati, the Ohio Arts Council, Arts Midwest, and Summerfair. Her work has been featured in solo exhibitions at Aisle Gallery (Cincinnati, OH); Springfield Museum of Art (Springfield, OH); and Kennedy Heights Art Center's Linder Annex Gallery. Her artwork is represented in collections at the Akron Art Museum, Akron, OH; Cincinnati Art Museum, Cincinnati, OH; The Getty Research Institute, Los Angeles, CA; Joan Flasch Artists' Book Collection at the School of the Art Institute of Chicago, Chicago, IL; and the Franklin Furnace/MOMA Artist Book Collection, New York, NY.
Related Links
Concurrent Exhibition(s)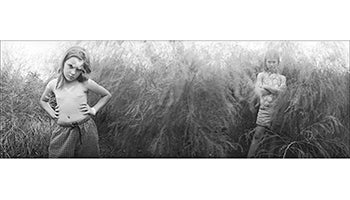 Feb. 10–Apr. 2, 2017
Weston Art Gallery
Share