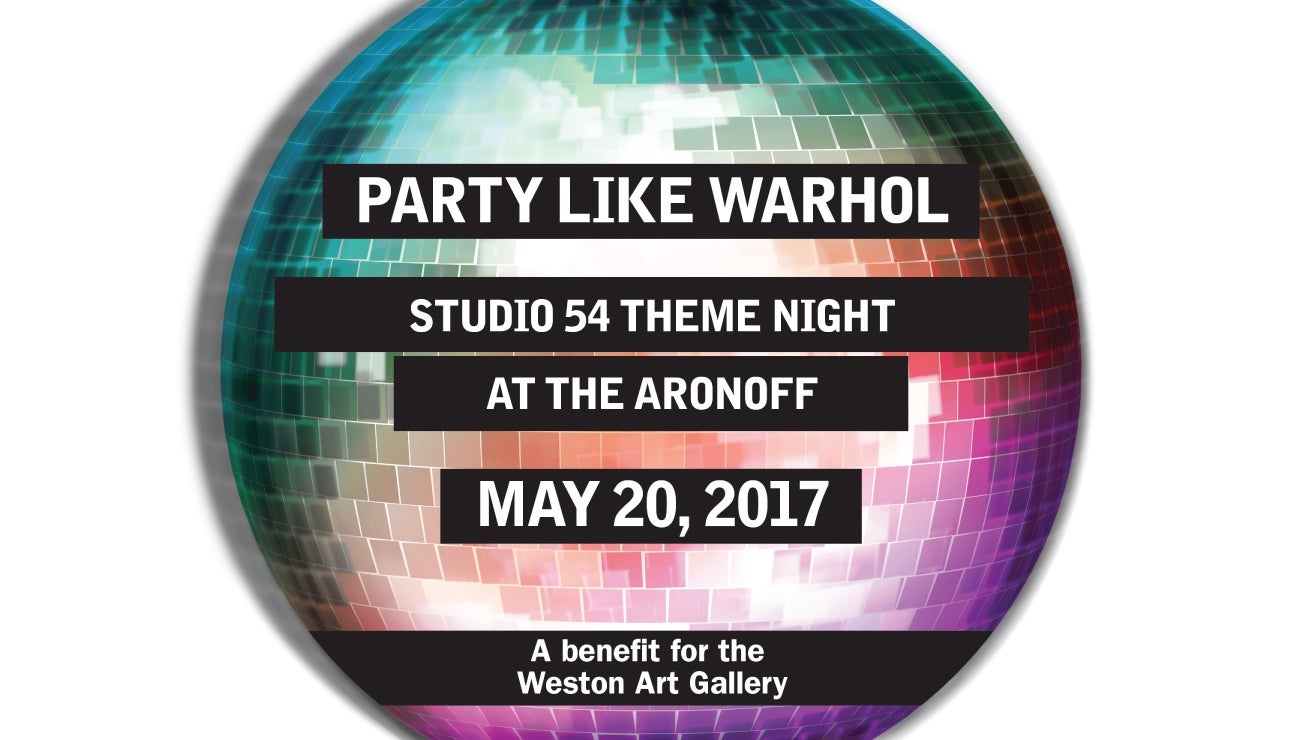 Party Down Like Studio 54
at the Weston Art Gallery
May

20

, 2017

7:30PM

Aronoff Center

Weston Art Gallery Lower Level &
Procter & Gamble Hall Stage
$75 (Includes dance party and 1 drink)

$150 (Includes dinner, dance party, and 2 drinks)

$250 Host (Includes dinner, dance party, and access to open bar in private VIP lounge)
Party Down Like Studio 54
at the Weston Art Gallery
For eccentric, uninhibited art lovers only: the event of the spring season is an all-night dance party, Pop, and shimmying madness at the Aronoff Center for the Arts.
The evening starts at 7:30 p.m. with cocktails leading into a late '70s disco-themed dinner at 8:00 p.m. by Jeff Thomas Catering at the Weston Art Gallery—site of the renowned artist Michael Scheurer's major solo exhibition. Scheurer partied with Andy Warhol in his New York days and still lives by the code of color and panache. Take a walk through the wild side in his 40-year retrospective, Signature Scheurer. Daring style is de rigeur for this night out midtown. Grab your stilettos. Fright wigs welcome!
At 9:30 p.m. the lights go down but the moon rises onstage at the Procter & Gamble Hall with a recreation of Studio 54 by the outrageous Joe Rigotti of Accent on Cincinnati. Dancing and performances with soundtrack by the band Swampthang carry us through the wee hours.
Expect lots of mylar balloons, glitter, and bodycon outfits. And how could it be a party without a swing?
All proceeds benefit the Weston Art Gallery. Event Hosts receive VIP privileges such as private lounge areas, plus more!
For more information, contact Kelly O'Donnell, Weston Art Gallery Assistant Director at (513) 977-4170 or [email protected].
Share